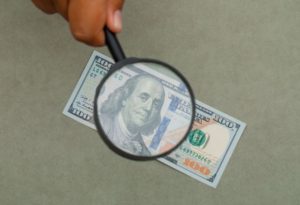 By Ryan Windels
April 5, 2023
Earlier this week, Governor Phil Murphy signed the Elections Transparency Act ("ETA") (S-2866) into law, fundamentally altering the rules governing campaign finance in New Jersey. The ETA impacts campaign contribution limits, the composition of the New Jersey Election Law Enforcement Commission (ELEC), independent expenditure committees, and local provisions, such as pay-to-play, among other things.
Most notably, the ETA now requires candidate committees and political committees to disclose any contribution received that is in excess of $200. Municipal pay-to-play ordinances, resolutions, and regulations will be sunset under the ETA. Entities with government contracts that are valued at $17,500 or greater will not be permitted to make donations of more than $300 to certain candidates or committees that may have oversight or jurisdiction over the contract.
Since its introduction, the law has been extraordinarily controversial. Election and good-government watchdogs have argued against its passage, and all three seated ELEC commissioners, two Democrats and one Republican, resigned in protest once the Legislature sent the bill to the governor's desk.
Additional key points in the legislation include:
Independent expenditure committees, or so called "dark money" groups must now report campaign contributions that exceed $7,500 and any expenditure these committees make.
Political contribution limits have been doubled, and even tripled in some cases from previous thresholds.
As of the ETA's signing, the four commissioner seats on ELEC were made vacant. Governor Murphy now has 90 days to make four bipartisan direct appointments. However, after the terms expire for the directly appointed commissioners, the process will revert to how it was in the past where the governor's nominations were subject to the consent of the Senate. Essentially, the ETA allows Governor Murphy to replace the entire board of commissioners immediately without Senate confirmation, giving him an unprecedented influence over ELEC's membership moving forward.
ELEC's window to investigate any alleged impropriety is reduced from ten years to two years. The change is applied retroactively, which will end an estimated 80% of ongoing ELEC investigations, according to The New York Times.
State and county political party committees are now permitted to create accounts to cover non-political expenses.
As is customary with statutes that significantly alter the status quo in the campaign finance realm, it is possible that portions of the ETA will be subject to court challenges in the near future, particularly as it relates to ELEC's investigatory powers and potential First Amendment issues.
KMC will monitor any litigation as it relates to the ETA, but please do not hesitate to reach out to one of our attorneys in the meantime with any questions or insights.
Partners Michael L. Collins, Esq. and Matthew C. Moench, Esq. regularly provide advice on election law and related issues including ELEC compliance. Mr. Collins may be reached at 732-546-3670 or mcollins@kingmoench.com and Mr. Moench at 973-998-6860 or mmoench@kingmoench.com
The author of this article, Ryan Windels, Esq., is an Associate of the Firm that regularly assists KMC's election law practice clients. He can be contacted at 973-998-6860 or rwindels@kingmoench.com.
The materials on this web site are for informational purposes only and not for the purpose of providing legal advice. You should contact your attorney to obtain advice with respect to any particular issue or problem. Use of and access to this Web site or any of the e-mail links contained within the site do not create an attorney-client relationship between King, Moench & Collins LLP and the user or browser.